Logging into the web-based console
You'll need to log into the web-based console for your residential gateway in order to change make configuration changes. To log in:

Connect to your residential gateway, either with an Ethernet cable or by Wi-Fi (you do not need to have Internet access to do this).

In a browser window go to

http://192.168.1.1

    3. Your username and password will be on a sticker on the unit and is unique to your residential gateway; enter them.
   4. Click Login.

Changing Your SSID (Network Name) or Password
To change the SSID or network name of your wireless network: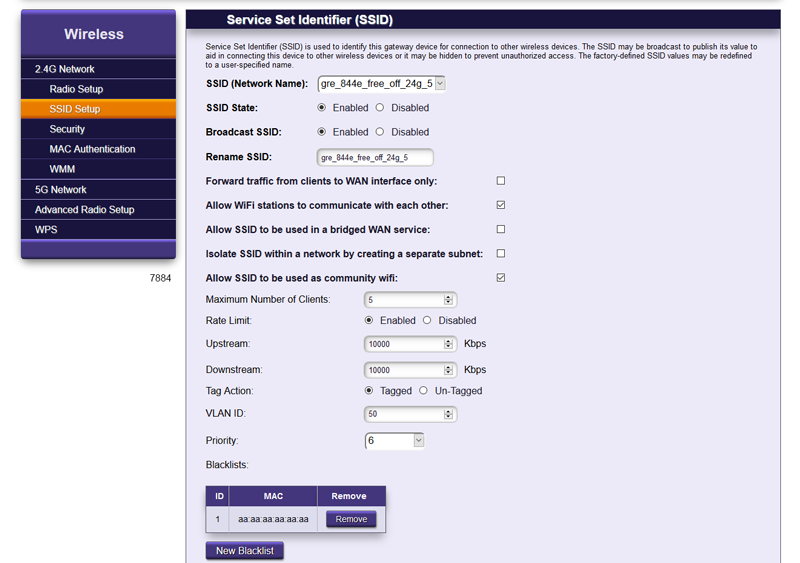 Click Wireless

Under 2.4G Network, click SSID Setup

Enter your desired network name (or "SSID") next to Rename SSID.

Click Apply

Click Security

Select Use Custom Security Key and next to that, enter the password you wish to use

Click Apply

Repeat steps 2 through 7 to do the same for the 5G network
Your Wi-Fi connected devices will lose connection until you have connected to the new network name that you've set up.